GREEN OPTIMASATION STRATEGIES FOR OIL PALM INDUSTRY
Lecturers' Profile
Professor Ir. Dr. Denny K. S. Ng is Head of Business Engagement and Innovation Services (BEIS), The University of Nottingham, Malaysia Campus. He is also Professor at the Department of Chemical and Environmental Engineering and Founding Director of Centre of Sustainable Palm Oil Research (CESPOR). He served as member of the advisory panel for MyHIJAU Training (MHT), Malaysian Green Technology Corporation (Green Tech Malaysia), International Committee Member of IChemE's Medals & Prizes, Committee Member of Chemical Engineering Technical Division, Institution of Engineers, Malaysia (IEM) and Chair of IEM Chemical Engineering Design Competition 2015. Prof. Ng is fellow of The Higher Education Academy, United Kingdom; Chartered Engineer, Engineering Council, United Kingdom; Professional Engineer, Board of Engineers, Malaysia (BEM); Member of Young Scientist Network - Academy of Sciences Malaysia (YSN-ASM) and Exco Member, Alumni Yayasan Tun Abdul Razak, Malaysia. His areas of specialisation include energy management, resource conservation via process integration techniques (pinch analysis and mathematical optimisation), synthesis and analysis of biomass processing and integrated bio refineries, as well as energy planning for greenhouse gas emission reduction. Prof. Ng is well-published and well-cited (over 150 papers with an h-index of 28) and presented more than 180 papers in various conferences. Prof. Ng is also serving as international scientific committee for several international conferences. Besides, he also serves as reviewer for more than 50 peer review journals. He establishes collaboration with well-known international researchers from the United Kingdom, United State, the Philippines, Taiwan, etc. throughout his career. He was the recipient of Ten Outstanding Young Malaysian Award (TOYM) 2017 (Scientific and Technological Development), Junior Chamber International (JCI); Institution of Engineers, Malaysia (IEM) Young Engineer Award 2015; Three Outstanding Young Persons of Negeri Sembilan (3OYP.NS) Awards, JCI 2014; Global IChemE Young Chemical Engineer of the Year 2012; First Class Excellence Award of Yayasan Negeri Sembilan, 2009 and World Federation of Scientists (Malaysia National Scholarship) award in 2007. Other than the abovementioned personal awards, Prof Ng also received various awards from professional bodies and institutions on his great achievements and contributions to the society. Apart from focusing on research and development (R&D), Prof. Ng also applied his R&D output in industrial consultation projects. To date, Prof. Ng has received more than RM 2 million research grants from government and industries to develop his research and commercialise the outputs. Prof Ng is also currently executive director for a spin off company of university, Nottingham Green Technologies Sdn. Bhd., which mainly commercialise the development technologies to the industry.
Professor Ir. Dr. Dominic Foo is a Professor of Process Design and Integration at the University of Nottingham Malaysia Campus, and is the Founding Director for the Centre of Excellence for Green Technologies. He is a Fellow of the Institution of Chemical Engineers (IChemE), a Chartered Engineer with the UK Engineering Council, a Professional Engineer with the Board of Engineer Malaysia (BEM), as well as the past chairman for the Chemical Engineering Technical Division of the Institution of Engineers Malaysia (IEM). He is a world leading researcher in process integration for resource conservation. He establishes international collaboration with researchers from various countries in the Asia, Europe, American and Africa. Professor Foo is an active author, with four books, more than 130 journal papers and made more than 190 conference presentations, with more than 30 keynote/plenary speeches. He served as International Scientific Committees for many important international conferences. Professor Foo is the Editor-in-Chief for Process Integration and Optimization for Sustainability (Springer), Subject Editor for Trans IChemE Part B (Process Safety & Environmental Protection, Elsevier), editorial board members for Water Conservation Science and Engineering (Springer), and Chemical Engineering Transactions (Italian Association of Chemical Engineering). He is the winners of the Innovator of the Year Award 2009 of IChemE, Young Engineer Award 2010 of IEM, Outstanding Young Malaysian Award 2012 of Junior Chamber International (JCI), as well as the SCEJ (Society of Chemical Engineers, Japan) Award for Outstanding Asian Researcher and Engineer 2013, Vice-Chancellor's Achievement Award 2014 (University of Nottingham) and Top Research Scientist Malaysia 2016 (Academy of Science Malaysia). He also actively conducts professional training for practicing engineers in European and Asian countries.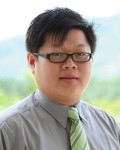 Associate Professor Dr. Lam Hon Loong is an Associate Professor with the University of Nottingham, Malaysia Campus. He has obtained a double PhD in Chemical Engineering (University of Maribor, Slovenia) and Information Technology (University of Pannonia, Hungary). His research topics are process quality control and supply chain synthesis. He has completed his Bachelor's Degree and Master's Degree in Chemical Engineering, both from University Technology Malaysia with a specialisation in process system engineering. Dr Lam is also active in several international scientific committees; for example, he is the Editor for the International Journal of ENERGY, Clean Technologies and Environmental Policy, guest editor for Journal of Cleaner Production, and Chemical Engineering Transaction. He is also the Vice President for the international conference, PRES.