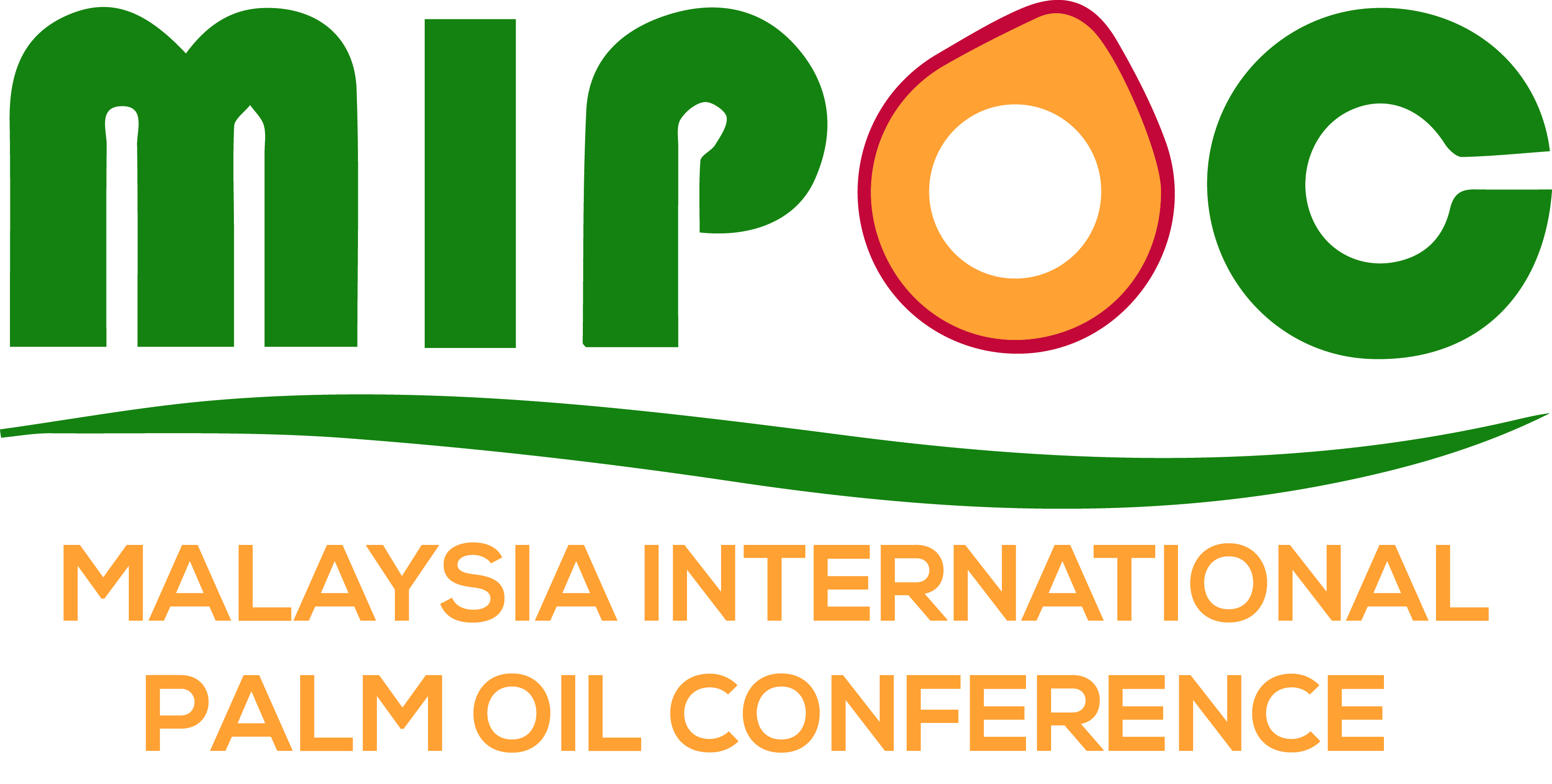 MALAYSIA INTERNATIONAL PALM OIL CONFERENCE (MIPOC) 2018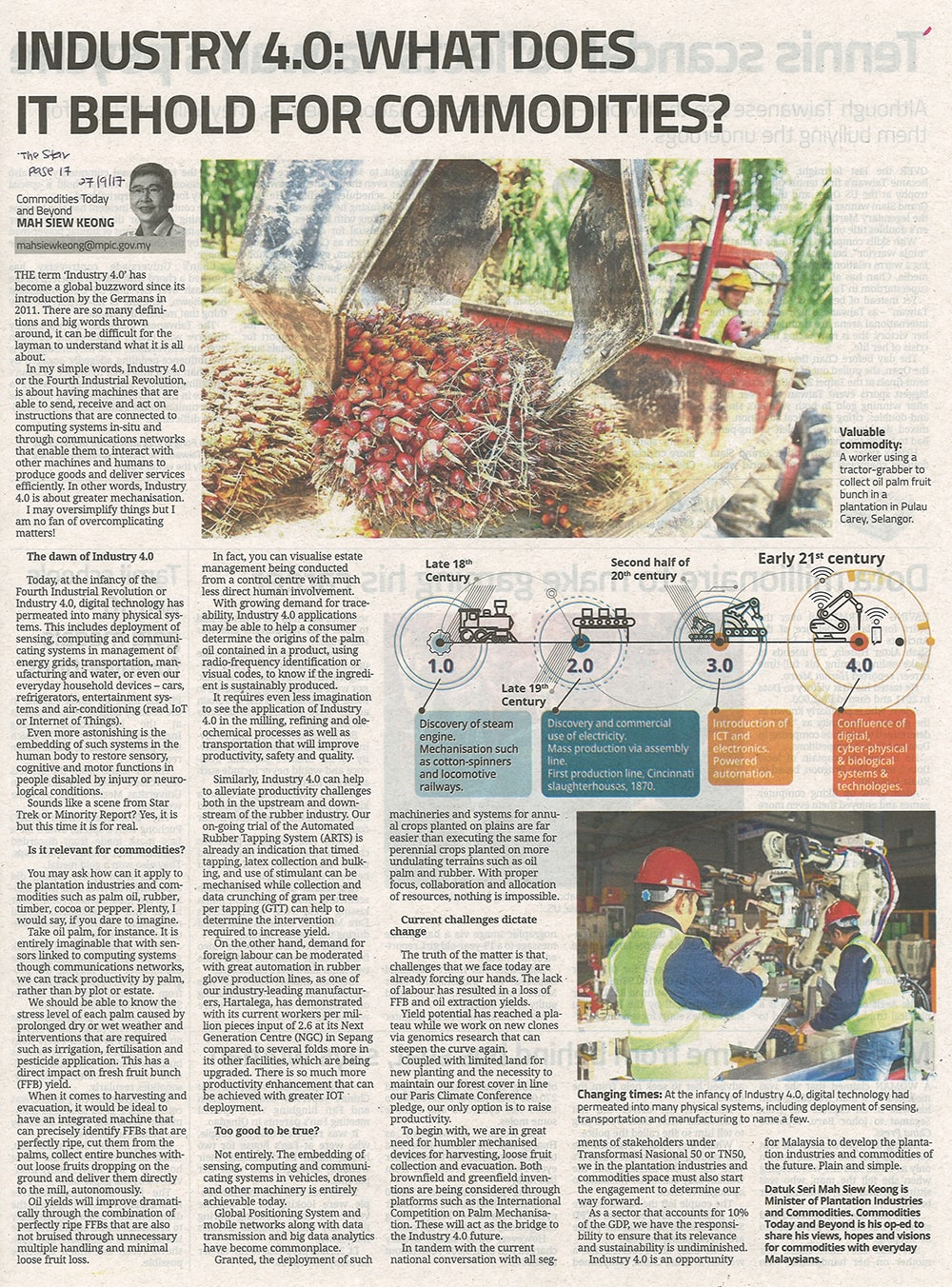 "Industry 4.0 is an opportunity for Malaysia to develop the plantation industries and commodities of the future. Plain and simple."
Datuk Seri Mah Siew Keong Minister of Plantation Industries and Commodities
In his article titled "Industry 4.0: What does it behold for commodities?" (The Star, 27 Sep 2017), Datuk Seri Mah Siew Keong, the Minister of Plantation Industries and Commodities shared his views how Industry 4.0 can improve the plantation industries.

"Take oil palm, for instance, It is entirely imaginable that with sensors linked to computing systems though communications networks, we can track productivity by palm, rather than by plot or estate. We should able to know the stress level of each palm caused by prolonged dry or wet weather and interventions that are required such as irrigation, fertilisation and pesticide application. This has a direct impact on fresh fruit bunch (FFB) yield… In fact, you can visualise estate management being conducted from a control center with much less direct human involvement."


"Sustainable Transformation Through Innovation & Advance Technology: Oil Palm Industry Towards 2050"

Yes, Industry 4.0 is no longer a concept paper since its' introduction in German in 2011, but a reality revolution for industry. Worldwide manufacturing industrial have been gradually moved toward Industry 4.0, Malaysia is moving to the direction as well.

But, Industry 4.0 implementation is not limited into the manufacturing industrial but the agriculture industrial too can be benefited.

Digital technologies and analytics are transforming agriculture, making a farm's field operations more insight driven and efficient. Digital-based farm services are helping to improve financial performance and boost yield. Palm Oil Industry is no exception.

Therefore, this year Malaysia International Palm Oil Conference have invited the respective experts on different aspects of digital technologies to share their experiences so that can improve the performance of Palm Oil Industry.

After 100 years of commercial plantation of palm oil in Malaysia, let look forward for the new era – 2050 under Transformation Nasional 50 (TN50).